Decor Your Home With Silver Home Decor Items
If four walls make a house, then four decorative walls make it a home. Home is not only a place where we live, but we create memories here. Where we grow, where we learn, where we spend our whole life. An ideal home can be built, can not be bought, whether it is small or big. Actually, your home shows what you are, so it should be majestic. The first thing which comes after building up a home and done with a whitewash, or after choosing furniture fit in their choices, then people put their attention on decoration items.
When it comes to the most splendid silver home decor items, nothing can better than silver home decor items. Whether it is a festival occasion or a normal day, silver home decor items always increase the glory of your home. It gives your home a fascinating and royal look. You can decorate your home with so many trendy silver decorative products including gods statue, wall decor, garden, table decor, lamps, clocks, silver frames, vintage clocks, musical instruments, and more.
Not only silver home decor products enhance the beauty of your home, but also it could be a perfect gift for your dear ones. Yes, you can gift it to your family members & friends as a present on any special occasion.
Silver Pooja Articles
Silver pooja article considered a perfect gift for any auspicious occasion, festival & pooja. You can gift your dear ones silver pooja articles like God & Goddess Idols, Silver Kalash, Lords Singhasan, Aarti Thali, Shivalay, Pooja Ghanti, Akhand Deepak, and Jal Dhara, etc.
Silver Coins
Most people prefer the silver coin as a gift at the wedding. If you don't want to go with plain silver coins, you can make it special by personalizing the silver coin with an engraving option. You can engrave a photo of a newly Weds couple on a side and on the other side, you can prefer to write wedding wishes, name and wedding date. There are various types of weight options available in markets like 10gms, 20gms, and 50gms and customize as per your wish. You can also gift Silver Coins & Bars to anyone in your family as a token of remembrance.
Silver Candle Stand
A beautiful silver candle stand is a great gifting option, It is something that one can place as a decorative item, and also use it when the need arises. here is a unique idea for you- gifting your guests the beautiful silver candle stand. These candles stands have beautiful carving designs on them.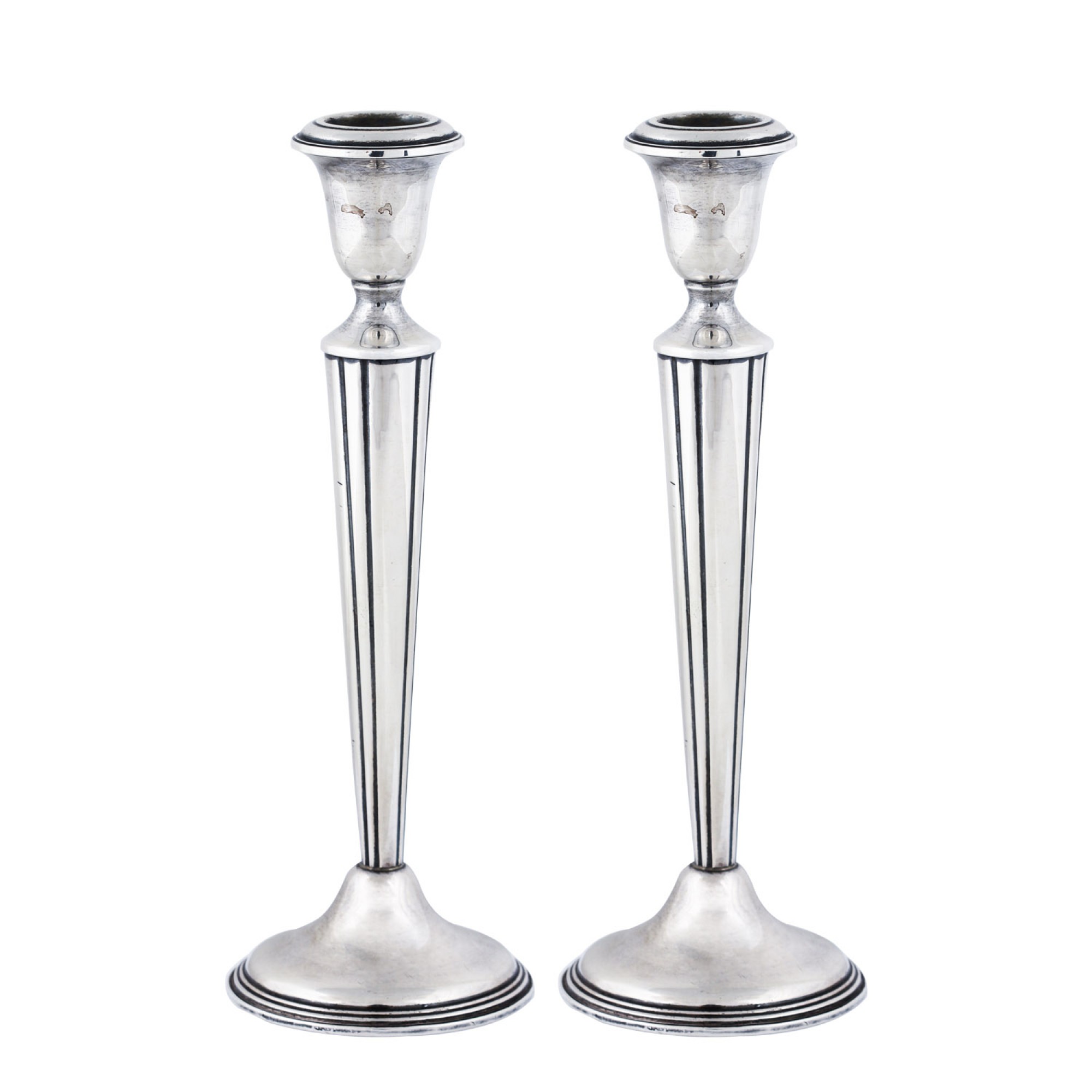 Silver Jewellery Boxes
Women are never short on jewellery. They always need boxes to keep their ornaments at one place for easy access. So, why not gift them something they truly need? These boxes are available in different designs and shapes. You can opt for boxes with silver carving, silver oxidised, and vintage designs.
Silver Dinner Set
The silver dinner set is a traditional yet very popular gift item on Wedding. It could be a perfect wedding gift for your friends & family members. Silver is a symbol of purity. Gifting silver item on Wedding is continuing as tradition living till today.
Silver Photo Frames
Silver Photo frames are a great wedding gift that also lets your friends & relatives know that you care about them. It is also perfect as festivals gift (especially Diwali), and corporate gift. Customized Silver frames are also easy to make or order and they can deliver a personal sentiment with the great of ease. Today, you can easily order silver photo frames from any online stores or websites.
---